Forest Soul of the Week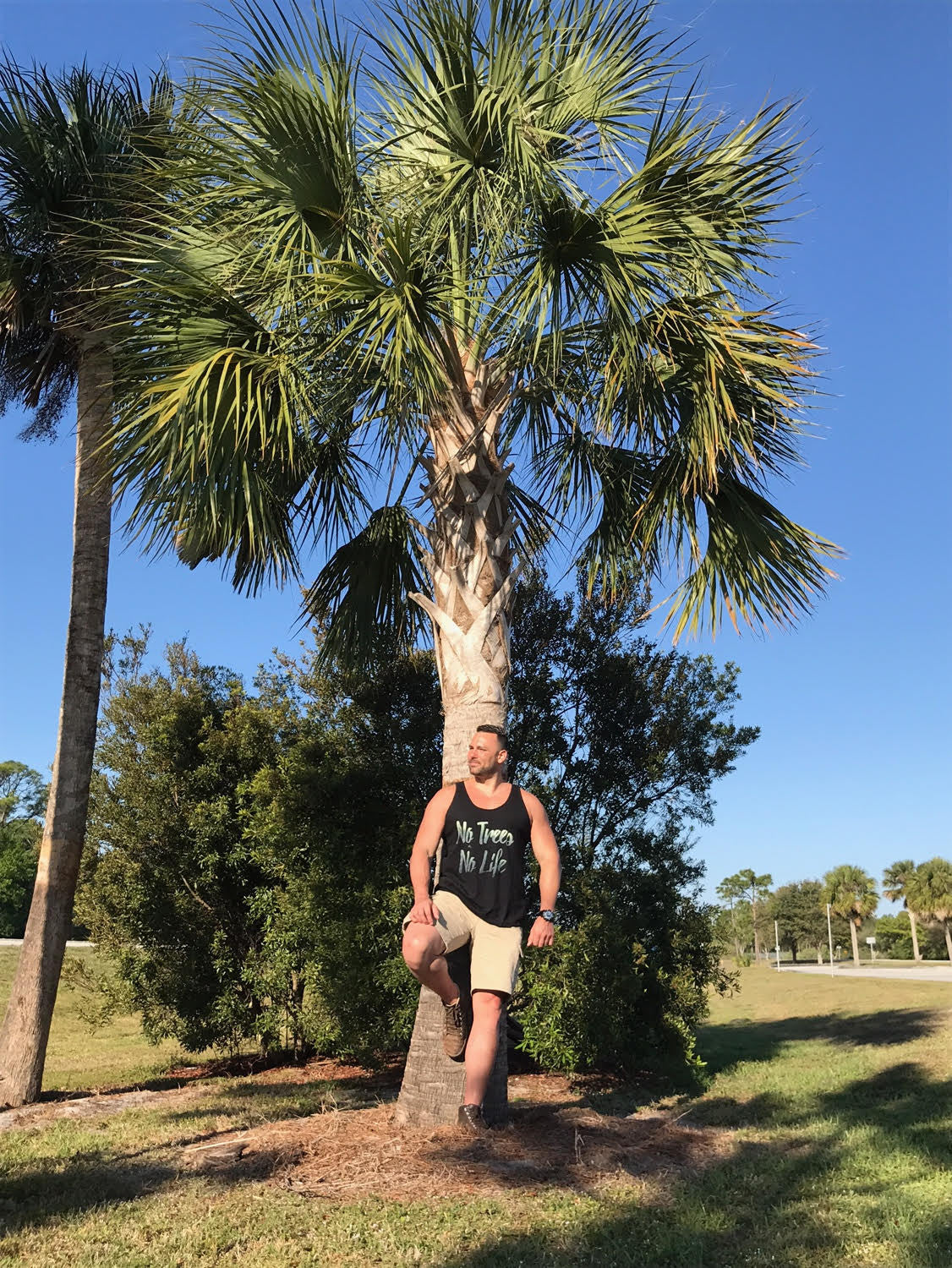 Joey Brozovic is one of my loyal customers and a wonderful friend of mine located in Canada who has a passion in scuba diving, exploring the world of oceans, and he is only one level away from becoming a dive master!  His next goal is to get involved with the ocean cleanup projects.  Last week, Joey drove from Canada to Florida for his Spring break to go on a cruise for 7 days around several islands exploring beaches and tropical rain forests.  (Joey even wore a Forest Souls' black tank top and white T-Shirt that says, "No Trees, No Life" and he got a lot of positive responses from the tourists included a security guard at the cruise.  Awesome guy, isn't he?!)

I asked him what is his favorite tree and why?  "Palm trees is my favorite because they produce coconuts which is extremely beneficial for everyone included animals and I have learned that the tallest palm tree can grow up to 197 feet tall!  There are over 2,500 species of palm trees. The Arecaceae family of plants includes wonderfully diverse species found throughout the world, from the desert to the rain forest." He answered.  
Thank you, Joey, for all your support and sharing your story with us!  

#forestsouls #forestsoulsoftheweek







---
---